PEOPLE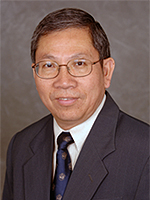 Professor and Acting Director, School of Biomedical Sciences

B.Sc., Ph.D.
Room G03A, G/F., Lo Kwee-Seong Integrated Biomedical
Sci. Bldg, Area 39, CUHK
Research Interests
Functional genomics and epigenetic regulation of germ cell development in health and diseases
Functional genomics of developing male gonad
Molecular genetics of human endocrine disorders
Non-coding RNA, antisense transcript, and microRNA in normal and abnormal development
Genetics and genomics of fetal development
Selected Publications
Li L, Miu KK, Gu S, Cheung HH, Chan WY. Comparison of multi-lineage differentiation of hiPSCs reveals novel miRNAs that regulate lineage specification. Sci Rep, 8:9630, 2018.
Tu JJ, Cao DD, Cheung HH, Chan WY. The role of microRNA during directed differentiation of cortical interneurons from human induced pluripotent stem cells. FEBS Open Bio. 17;8(4):502-512, 2018.
Chen X, Gu S, Chen BF, Shen WL, Yin Z, Xu GW, Hu JJ, Zhu T, Li G, Wan C, Ouyang HW, Lee TL, Chan WY. Nanoparticle delivery of stable miR-199a-5p agomir improves the osteogenesis of human mesenchymal stem cells via the HIF1a pathway. Biomaterials, 53:239-250, 2015.
Cheung H, Davis, AJ, Lee TL, Pang AL, Nagrani S, Rennert OM, Chan WY. Methylation of an intronic region regulates testicular cancer invasiveness via miR-199a. Oncogene, 30(31):3405-3415, 2011.
Cheung HH, Lee TL, Davis AJ, Taft DH, Rennert OM, Chan WY. Genome-wide DNA methylation profiling reveals novel epigenetically regulated genes and non-coding RNAs in human testicular cancer. Brit J Cancer, 102(2):419-427, 2010.
Lee TL, Cheung HH, Claus J, Sastry C, Singh S, Vu L, Rennert OM, Chan WY. GermSAGE: A comprehensive SAGE database for transcript discovery on male germ cell development. Nucl Acid Res, 2009 Jan; 37:D891-897. Epub 2008 Oct 2.
Laue L, Wu SM, Kudo M, Bourdony CJ, Cutler GB JR, Hsueh AJW, Chan WY. Compound heterozygous mutations of the LH receptor gene in Leydig cell hypoplasia. Mol Endocrinol. 10:987-997, 1996.
Laue L, Wu SM, Kudo M, Hsueh AJW, Griffin JE, Wilson JD, Grant DB, Brain C, Berry EC, Cutler GB Jr, Chan WY. Nonsense mutation of the human luteinizing hormone receptor gene in Leydig cell hypoplasia. Hum Mol Genet. 4:1429-1433, 1995.
Chan WY, Liu QR, Borjigin J, Busch H, Rennert OM, Tease LA, Chan PK. Characterization of a cDNA encoding human nucleophosmin and studies of its function in normal and abnormal growth. Biochemistry. 28(3):1033-1039, 1989.
Chan WY, Cushing W, Coffman MA, Rennert OM. Genetic expression of Wilson's Disease in cell culture: A diagnostic marker. Science. 208:299-300, 1980.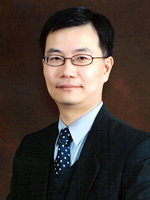 Head, Division of Biomedical Sciences

Professor of Biomedical Sciences

B.Sc., Ph.D.
Rm 621A, 6/F., Lo Kwee-Seong Integrated Biomedical
Sci. Bldg, Area 39, CUHK
Research Interests
Formation, migration and differentiation of neural crest cells and neural crest stem cells
Development of the nervous systems in experimental animals and human fetuses
Genetic and epigenetic controls of cellular migration, proliferation and differentiation in embryos and cancers
Early organogenesis in post-implantation embryos
Embryotoxicity and teratogenicity of various bioactive compounds
Selected Publications
Li YH, Tai WC, Khan I, Lu C, Lu Y, Wong WY, Chan WY, Hsiao WW, Lin G (2018) Toxicoproteomic assessment of liver responses to acute pyrrolizidine alkaloid intoxication in rats. Journal of Environmental Science and Health, Part C 36: 65-83.
Burns, A. J., Goldstein, A. M., Newgreen, D. F., Stamp, L., Schafer, K. H., Metzger, M., Hotta, R., Young, H. M., Andrews, P. W., Thapar, N., Belkind-Gerson, J., Bondurand, N., Bornstein, J. C., Chan, W. Y., Cheah, K., Gershon, M. D., Heuckeroth, R. O., Hofstra, R. M., Just, L., Kapur, R. P., King, S. K., McCann, C. J., Nagy, N., Ngan, E., Obermayr, F., Pachnis, V., Pasricha, P. J., Sham, M. H., Tam, P., & Vanden Berghe, P. (2016). White paper on guidelines concerning enteric nervous system stem cell therapy for enteric neuropathies. Developmental Biology, 417(2), 229-251.
Wang, B., Chen, Y. C., Jiang, G., Ning, Q., Ma, L., Chan, W. Y., Wu, S., Zhou, G. Q., Bao, R., Zheng, Z. C., Yang, X., Luo, J. X., Zheng, W., Guo, H. W., Zeng, C., Zeng, Q. Y., & Shu, S. Y. (2016). New learning and memory related pathways among the hippocampus, the amygdala and the ventromedial region of the striatum in rats. Journal of Chemical Neuroanatomy, 71, 13-19.
Wang, C., Kam, R. K., Shi, W., Xia, Y., Chen, X., Cao, Y., Sun, J., Du, Y., Lu, G., Chen, Z., Chan, W. Y., Chan, S. O., Deng, Y., & Zhao, H. (2015). The proto-oncogene transcription factor Ets1 regulates neural crest development through histone deacetylase 1 to mediate output of bone morphogenetic protein signaling. The Journal of Biological Chemistry, 290(36), 21925-21938.
Shu, S. Y., Jiang, G., Zeng, Q. Y., Wang, B., Li, H., Ma, L., Steinbusch, H., Song, C., Chan, W. Y., Chen, X. H., Wu, Y. M., Bao, R., Chen, Y. C., & Wu, J. Y. (2015). The marginal division of the striatum and hippocampus has different role and mechanism in learning and memory. Molecular Neurobiology, 51(2), 827-839.
Chan, W. Y., Wong, J. H., & Ng, T. B. (2014). Embryotoxic and abortifacient activities of ribosome-inactivating proteins. In F. Stirpe, & D. A. Lappi (Eds.), Ribosome-inactivating proteins: Ricin and related proteins (pp. 270-280). Iowa USA: John Wiley & Sons.
Wong, C. H., Nguyen, L., Peh, J., Luu, L. M., Sanchez, J. S., Richardson, S. L., Tuccinardi, T., Tsoi, H., Chan, W. Y., Chan, H. Y., Baranger, A. M., Hergenrother, P. J., & Zimmerman, S. C. (2014). Targeting toxic RNAs that cause myotonic dystrophy type 1 (DM1) with a bisamidinium inhibitor. Journal of the American Chemical Society, 136(17), 6355-6361.
Kam, R. K., Shi, W., Chan, S. O., Chen, Y., Xu, G., Lau, C. B., Fung, K. P., Chan, W. Y., & Zhao, H. (2013). Dhrs3 protein attenuates retinoic acid signaling and is required for early embryonic patterning. The Journal of Biological Chemistry, 288(44), 31477-31487.
Qu, Z. Q., Zhou, Y., Zeng, Y. S., Lin, Y. K., Li, Y., Zhong, Z. Q., & Chan, W. Y. (2012). Protective effects of a rhodiola crenulata extract and salidroside on hippocampal neurogenesis against streptozotocin-induced neural injury in the rat. PLoS One, 7(1), e29641.
Wang, X., Chan, A. K., Sham, M. H., Burns, A. J., & Chan, W. Y. (2011). Analysis of the sacral neural crest cell contribution to the hindgut enteric nervous system in the mouse embryo. Gastroenterology, 141(3), 992-1002.e1-6.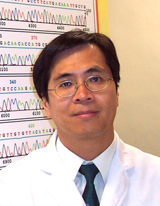 Executive Director, Master of Science in Genomics and Bioinformatics

Professor of Biomedical Sciences

BSc, DipEd, PhD
524A, Lo Kwee-Seong Integrated Biomedical Sciences Building, Area 39, CUHK
Research Interests
Gene regulation in human cancers.
Drug resistance of Mycobacterium tuberculosis.
Molecular biology and epidemiology of HIV.
Changes in microbiota in human diseases.
Bioinformatics.
Selected Publications
Yang, KY, Chen, Y, Ng, PKS, Zhou, WJ, Chen, JY, Mao, BY & Tsui, SKW (2016) Transcriptome analysis of different developmental stages of amphioxus reveals dynamic changes of distinct classes of genes during development. Sci. Rep., 6, 23195.
Chan TF, Ji KM, Yim AK, Liu XY, Zhou JW, Li RQ, Yang KY, Li J, Li M, Law PT, Wu YL, Cai ZL, Qin H, Bao Y, Leung RK, Ng PK, Zou J, Zhong XJ, Ran PX, Zhong NS, Liu ZG, Tsui SKW (2015) The draft genome, transcriptome and microbiome of Dermatophagoides farinae reveal a broad spectrum of dust mite allergens. J. Allergy Clin. Immunol., 135, 539-548.
Leung KK, Zhou, JW, Guan, W, Li SK, Yang, ZF, Tsui, SKW. (2013). Differences of respiratory microbiota in influenza virus-infected and non-influenza virus-infected pneumonia patients. Clin Microbiol Infect, 19, 930-935.
Chan TM, Leung KS, Lee KH, Wong MH, Lau CK, Tsui SKW (2012) Subtypes of associated Protein-DNA (TF-TFBS) patterns. Nucleic Acid Res 40:9392-9403.
Ng CF, Ng PKS, Lui VWY, Li J, Chan JYW, Fung KP, Ng YK, Lai PBS, Tsui SKW (2011) FHL2 exhibits anti-proliferative and anti-apoptotic activity in liver cancer cells. Cancer Letter 304:97-106.
Leung KS, Wong KC, Chan TM, Wong MH, Lee KH, Lau CK, Tsui SKW (2010) Discovering protein-DNA binding sequence patterns using association rule mining. Nucleic Acids Res 38: 6324-6337.
The International HapMap Consortium (2007) A second generation human haplotype map of over 3.1 million SNPs. Nature 449:851-861.
The International HapMap Consortium (2005) A haplotype map of the human genome. Nature 437:1299-1320.
Chim SSC*, Tsui SKW*, Chan KCA, Au TCC, Hung ECW, Tong YK, Chiu RWK, Ng EKO, Chan PKS, Chu CM, Sung JJY, Tam JS, Fung KP, Waye MMY, Lee CY, Yuen KY, Lo YMD (2003) Genomic characterization of the SARS-coronavirus of the Amoy Gardens outbreak in Hong Kong. Lancet 362:1807-1808 (*equal contribution).
Tsui SKW, Chim SSC, Lo YMD and the Chinese University of Hong Kong Molecular SARS Research Group. (2003) Coronavirus genomic-sequence variations and the epidemiology of the severe acute respiratory syndrome. N Engl J Med 349:187-188.
Associate Professor of Biomedical Sciences

Rm 622A, 6/F., Lo Kwee Seong Integrated Biomedical Sci. Bldg, Area 39, CUHK
Research Interests
Genomic regulations of non-coding RNAs in spermatogonial stem cells
Developmental and genome biology
Nanotoxicology and nanomedicine
Semantic bioinformatics
Systems biology modeling and algorithm development
Selected Publications
BB Ma*, TL Lee*, B Hu, XY Li, XD Zhao, J Li, C Zhang, L He, XX Huang, XJ Chen, J Li, J Wu. Molecular characteristics of early-stage female germ cells revealed by RNA sequencing of single cells and analysis of genome-wide DNA methylation. DNA Research (In press).
J Tu, G Tian, HH Cheung, Wei W, Lee TL. Gas5 is an essential lncRNA regulator for self-renewal and pluripotency of mouse embryonic stem cells and induced pluripotent stem cells. Stem Cell Res Ther. 2018 Mar 21;9(1):71.
PM Tang, Zhou S, Li CJ, Liao J, Xiao J, Wang QM, Lian GY, Li J, Huang XR, To KF, Ng CF, Chong CC, Ma RC, TL Lee, Lan HY. The proto-oncogene tyrosine protein kinase Src is essential for macrophage-myofibroblast transition during renal scarring. Kidney Int. 2018 Jan;93(1):173-187.
J Liao, SH Ng, J Tu, AC Luk, Y Qian, NLS Tang, B Feng, WY Chan, P Fouchet, TL Lee. Single-cell RNA-Seq resolves cellular heterogeneity and transcriptional dynamics during gonocyte-spermatogonial transition in mouse testis. BioRxiv 2017 doi: https://doi.org/10.1101/194696
X Liu, E Campanac, HH Cheung, MN Ziats, L Canterel-Thouennon, M Raygada, V Baxendale, AL Pang, L Yang, S Swedo, A Thurm, TL Lee, KP Fung, WY Chan, DA Hoffman, OM Rennert. Idiopathic Autism: Cellular and Molecular Phenotypes in Pluripotent Stem Cell-Derived Neurons. Mol Neurobiol. 2017 Aug;54(6):4507-4523
DP Tsang, WK Wu, W Kang, YY Lee, F Wu, Z Yu, L Xiong, AW Chan, JH Tong, W Yang, MS Li, Lau SS, Li X, SD Lee, Y Yang, PB Lai, DY Yau, G Xu, KW Lo, MT Chan, H Wang, TL Lee, Yu J, N Wong, KY Yip, KF To, AS Cheng. Yin Yang 1-mediated Epigenetic Silencing of Tumor-Suppressive MicroRNAs Activates Nuclear Factor-?B in Hepatocellular Carcinoma. Journal of Pathology. 2016 Jan 21. doi: 10.1002/path.4688.
HH Cheung, Y Yang, TL Lee, O Rennert, WY Chan. Hypermethylation of Genes in TesticularEmbryonal Carcinomas. Br J Cancer. 2016 Jan 19;114(2):230-6.
JJ Tu, SH Ng, ACS Luk, JJY Liao, XH Jiang, B Feng, KKL Mak, OM Rennert, WY Chan, TL Lee. MicroRNA-29b/Tet1 regulatory axis epigenetically modulates mesendoderm differentiation in mouse embryonic stem cells. Nucleic Acids Res. 2015 Sep 18;43(16):7805-22.
AC Luk, H Gao, S Xiao, J Liao, D Wang, J Tu, OM Rennert, WY Chan, TL Lee. GermlncRNA: a unique catalogue of long noncoding RNAs and associated regulations in male germ cell development. Database (Oxford). 2015 May 17;2015: bav044.
Y Qian, JJ Tu, NLS Tang, GWS Kong, JPW Chung, WY Chan, TL Lee. Dynamic changes of DNA epigenetic marks in mouse oocytes during natural and accelerated aging. Int J Biochem Cell Biol. 2015 Oct;67:121-7.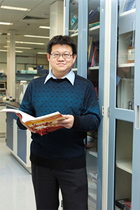 Biography
Professor Hao Sun is currently an assistant professor and a bioinformatics specialist in the Department of Chemical Pathology. He received his Ph.D. in the field of Environmental Chemistry from Nanjing University, China in 1998 and a M.S. degree in Computer Science from the University of Akron, USA in 2002. Before he joined The Chinese University of Hong Kong in 2009, he worked as a Co-Director of the Bioinformatics Core Facility in Wistar Institute at Philadelphia, USA during 2008 to 2009 and as a Research Scientist/Adjunct Assistant Professor in the Department of Molecular Virology, Immunology and Medical Genetics, College of Medicine and Public Health, at the Ohio State University, USA from 2001 to 2008.
Research Interests
Professor Sun Hao's research interests focus on:
Understanding the fundamental aspects of transcriptional regulation of both coding and noncoding genes;
Developing bioinformatics software for Next Generation Sequencing (NGS) data analysis;
Developing of new computational algorithms and tools for identifying novel biomarkers, particularly for non-invasive prenatal diagnosis using high-throughput DNA sequencing.
His research is computationally driven and interdisciplinary in nature with a complement of collaborative experimental investigation with bench scientists.
Selected Publications
Yao M, Zhou X, Zhou J, Gong S, Hu G, Li J, Huang K, Lai P, Shi G, Hutchins AP, Sun H, Wang H and Yao H. (2018). PCGF5 is required for neural differentiation of embryonic stem cells. Nat Commun. 2018 May 15;9(1):1463. (IF2017: 12.124)
Bao X, Guo X, Yin M, Tariq M, Lai Y, Kanwal S, Zhou J, Li N, Lv Y, Pulido-Quetglas C, Wang X, Ji L, Khan MJ, Zhu X, Luo Z, Shao C, Lim DH, Liu X, Li N, Wang W, He M, Liu YL, Ward C, Wang T, Zhang G, Wang D, Yang J, Chen Y, Zhang C, Jauch R, Yang YG, Wang Y, Qin B, Anko ML, Hutchins AP, Sun H, Wang H, Fu XD, Zhang B, Esteban MA. Capturing the interactome of newly transcribed RNA. (2018) Nature Methods 2018 Mar; 15(3):213-220. doi: 10.1038/nmeth.4595. (IF2017: 25.062)
Zhou J., Zhang S., Wang H.*, Sun H.* (2017). LncFunNet: an integrated computational framework for identification of functional long noncoding RNAs in mouse skeletal muscle cells. Nucleic Acid Research 2017 Apr 4. (IF2017: 10.162)
Stunnenberg HG; International Human Epigenome Consortium, Hirst M. (2016). The International Human Epigenome Consortium: A Blueprint for Scientific Collaboration and Discovery. Cell. 2016 Dec 15;167(7):1897. doi: 10.1016/j.cell.2016.12.002. (as co-author listed in International Human Epigenome Consortium). (IF2017:30.41)
Zhou L, Sun K, Zhao Y, Zhang S, Wang X, Li Y, Lu L, Chen X, Chen F, Bao X, Zhu X, Wang ZL, Tang LY, Esteban MA, Wang CC, Jauch R, Sun H*, and Wang H*. Linc-YY1 promotes myogenic differentiation and muscle regeneration through an interaction with the transcription factor YY1. Nature Communications. 2015 6:10026 | DOI: 10.1038/ncomms10026. (IF2017: 12.124)
Chan, R. W., Jiang, P., Peng, X., Tam, L. S., Liao, G. J., Li, E. K., Wong, P. C., Sun, H., Chan, K. C., Chiu, R. W., and Lo, Y. M. Plasma DNA aberrations in systemic lupus erythematosus revealed by genomic and methylomic sequencing. PNAS. 2014 111(49):E5302-11. (IF2017: 9.661)
Liu L, Xu Y, He M, Zhang M, Cui F, Lu L, Yao M, Tian W, Benda C, Zhuang Q, Huang Z, Li W, Li X, Zhao P, Fan W, Luo Z, Li Y, Wu Y, Hutchins AP, Wang D, Tse HF, Schambach A, Frampton J, Qin B, Bao X, Yao H, Zhang B, Sun H, Pei D, Wang H, Wang J, Esteban MA. (2014). Transcriptional Pause Release is a Rate-limiting Step for Somatic Cell Reprogramming. Cell Stem Cell. Nov 6; 15(5):574-88. DOI: 10.1016/j.stem.2014.09.018. (IF2017: 23.29)
Lu, L., Sun, K., Chen, X., Zhao, Y., Wang, L., Zhou, L., Sun, H.*, and Wang, H.* (2013) Genome-wide survey by ChIP-seq reveals YY1 regulation of lincRNAs in skeletal myogenesis, EMBO J 32, 2575-2588. (IF2012: 9.822) (19 /185 in Cell Biology; 19/290 in Biochemistry and Molecular Biology)
Chiu, R. W. K., Akolekar, R., Zheng, Y. W. L., Leung, T. Y., Sun, H., Chan, K. C. A., Lun, F. M. F., Go, A. T. J. I., Lau, E. T., and To, W. W. K. (2011) Non-invasive prenatal assessment of trisomy 21 by multiplexed maternal plasma DNA sequencing: large scale validity study, BMJ 342. (IF2012: 17.215) (Citations: 147 ) (4/155 in Medicine, General and Internal)
Lo, Y. M., Chan, K. C., Sun, H., Chen, E. Z., Jiang, P., Lun, F. M., Zheng, Y. W., Leung, T. Y., Lau, T. K., Cantor, C. R., and Chiu, R. W. (2010) Maternal plasma DNA sequencing reveals the genome-wide genetic and mutational profile of the fetus, Sci Transl Med 2, 61ra91. (IF2012: 10.757) (Citations: 78) (5/121 in Medicine, Research & Experimental)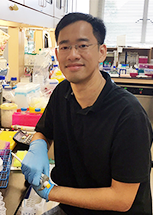 Assistant Professor of Life Sciences, the Faculty of Science

Rm 286, Science Centre South Block, CUHK
Research Interests
Epigenetics and genomics
Hormone signaling network
Fruit ripening
Sequencing technology
Selected Publications
Chen et al. (2015) Requirement of CHROMOMETHYLASE3 for somatic inheritance of the spontaneous tomato epimutation Colourless non-ripening. Scientific Reports 5:9192.
Hu et al. (2014) Mutation of a major CG methylase in rice causes genome-wide hypomethylation, dysregulated genome expression, and seedling lethality. PNAS 11: 10642-10647.
Nguyen et al. (2014) Tomato GOLDEN2-LIKE Transcription Factors Reveal Molecular Gradients That Function during Fruit Development and Ripening. The Plant Cell 26:585-601.
Wang et al. (2014) Cassava genome from a wild ancestor to cultivated varieties. Nature Communications 5:5110.
Zhong et al. (2013) Single-base resolution methylomes of tomato fruit development reveal epigenome modifications associated with ripening. Nature Biotechnology 31:154-159.
Huang et al. (2013) The Draft Genome of Kiwifruit Actinidia chinensis. Nature Communications 4:2640.
Guo et al. (2013) The draft genome of watermelon (Citrullus lanatus) and resequencing of 20 diverse accessions. Nature Genetics 45:51-58.
Chen et al. (2013) The transcriptome of the baculovirus Autographa californica Multiple Nucleopolyhedrovirus (AcMNPV) in Trichoplusia ni cells. Journal of Virology. 87:6391-405.
Sato et al. (2012) The tomato genome sequence provides insights into fleshy fruit evolution. Nature 485: 635-641.
Zhong S. and Chang C. (2012) Ethylene signaling: The CTR1 Protein kinase. Annual Plant Reviews. 44: 147-168.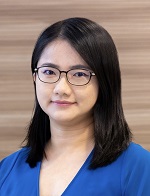 Dr HUANG Yongjie Jessie
BSc, PhD
Room G03, G/F., Lo Kwee-Seong Integrated Biomedical
Sci. Bldg, Area 39, CUHK
Biography
Dr. Huang Yongjie Jessie received her PhD degree at the Institute of Bioinformatics at the University of Georgia, USA and her Master's Degree in Electrical Engineering at the University of South Carolina, USA. She has joined the MSc program in Genomics and Bioinformatics as a lecturer since 2017.
Research Interests
Computational methods for understanding structure, composition and evolution of prokaryotic genomes
Roles of environmental factors in the evolution of bacteria & archaea
Software program development for comparative genome analysis
Selected Publications
F.L. Hellweger, Y. Huang, H. Luo. (2018) Carbon Limitation Drives GC Content Evolution of a Marine Bacterium in an Individual-Based Genome-Scale Model. The ISME Journal. 12 (5):1180-1187.
H. Luo*, Y. Huang*, R. Stepanauskas, J. Tang. (2017) Accumulation of Non-Conservative Amino Acid Replacement during Genome Streamlining of Marine Bacterial Lineages. Nature Microbiology. 2, Article Number: 17091. (* co-first author)
X. Li, Y. Huang, W. B. Whitman. (2015) The relationship of the whole genome sequence identity to DNA hybridization varies between genera of prokaryotes. Antonie van Leeuwenhoek. 107:241-249.
Y. Huang, J. Mrazek. (2014) Assessing diversity of DNA structure-related sequence features in prokaryotic genomes. DNA Research. 21, 285-297.